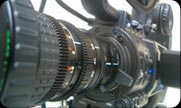 Welcome to Amedia group
Amedia group is a valuable partner for the better management of a projects in the field of entertainment, can provide valuable services to film productions and to cure collaborations between those working in the entertainment world and the artists who would like to join.
Amedia group divided in four professional groups and trained professionals to manage the different needs: AMEDIA SCHOOL , AMEDIA FASHION , AMEDIA JUNIOR , AMEDIA SERVICE. Amedia School manages and facilitates the relationships with the Artists and the Cine-Television Production, Directors, Casting Directors, Producers, broadcasters, Theatres, Event Agents, etc. offering a guarantee to the professionals and and an opportunities to amateurs and amateurs Read all



FACEBOOK

TWITTER

YOU TUBE

Your needs are our incentive to provide the best.
For years in the entertainment and music world Seriousness and professionalism are the foundation of our success.
Casting
Actors Agency
Locations of script analysis

Administrative processing of filming permits

Negotiating rates for hotels hospitality crew and restaurants
Skilled workers visible from our database

L'accès des candidats